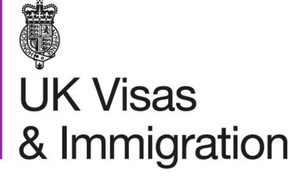 Appointments throughout the UK available between 8am-Late (Seven days a week)
Further information & Quote
About us
HAD is a female led multi-award winning independent architectural practice established in 2012 and have years of experience in preparing immigration accommodation inspection reports to satisfy the requirements of the UK Border Agency for Entry Clearance into the UK.
Unlike other independent property inspection providers, HAD are qualified building and property experts and prepare accommodation reports for immigration purposes to ensure special care is taken during every step of the report process so that our customers receive only the best service we can offer. When we receive your request, we will immediately set to work, to ensure you receive a fast and professional service.
What is a property inspection report?
A property/housing inspection report is a document required by the UK Visa Agency (UKVI to demonstrate to the Entry Clearance Officer that you have obtained an assessment of the proposed accommodation for the applicant.
The housing inspection report for immigration purposed will be required for all applications for the purpose of settlement.
Spouses and civil partners;
Fiancé(e)s and proposed civil partner;
Unmarried and same-sex partners;
Children;
Parents, grandparents and other dependent relatives.
Why do foreign nationals need immigration accommodation assessments?
For the simple reason that not having the accommodation assessment can lead to your settlement visa application being refused on accommodation grounds. In July 2012 ancillary visa documentation became far more rigorous. From past experience, clients have chosen to side-step the report in order to cut costs, however the costs involved in obtaining the UKVI housing inspection report would be far less than a refusal of your application.
What do our reports cover?
Our reports run to 4-5 pages in length and we have been producing accommodation reports for solicitors and local authorities since 2006.

Our detailed immigration accommodation report includes a detailed property description, room sizes and details on the
Sponsor and Applicant. We cover the following:
1.HOUSING Act 1985 PART X
Sections 324-326 of the housing act 1985 state that a dwelling is overcrowded for the purposes of this part when the number of persons sleeping in the dwelling is such as to contravene:
(a) The standard specified in the section 325 (the room standard),or
(b) The standard specified in the section 326 (the space standard)
2.HOUSING ACT 1985, PART XV111 SECTION 604 (FITNESS FOR HUMAN HABITATION)
Section 604 in part XVIII of The Housing Act 1985 sets out criterion in respect of determining whether a property is fit for human habitation.
3.THE HOUSING ACT 2004 (HA2004), HHSRS CROWDING AND SPACE HAZARDS
Housing Health and Safety Rating System (HHSRS) is a tool to assess the deficiencies of a home in terms of the impact on the occupiers. Properties are assessed for 29 Health and Safety Hazards, one of which is Crowding and Space, under the Housing Health and Safety Rating System.
THE STATUTORY OVERCROWDING STANDARD
Overcrowding is defined in part X section 324, 325 and 326 of the Housing Act 1985, the purpose of the legislation is to ensure that there is adequate space in which to live and sleep in.
Determining whether a property is overcrowded or not depending on the size of the property, the number of rooms and the ages and the gender mix of the persons occupying them.
What information do we require to produce the report?
We will require the following:
· Full name, passport number and DOB of the sponsor;
· Full name, passport number and DOB of the applicant;
· Landlord/Homeowner details;
· People currently occupying the property;
· Identification i.e. driver license, utility/council tax bill, tenancy agreement, also see information regarding property.
If you live in shared accommodation feel free to give us a call to discuss requirements.
What are the costs for the UKVI property inspection report?
Please see our prices page, if you cannot find your area, give us a call/email and we will send you a same day quote.
Which areas do we cover?
We have offices throughout the UK and can cover ALL areas.
Are we qualified to carry out the accommodation inspection report for UK visa purposes?
When an application is made to the British High Commission for Entry Clearance into the United Kingdom, they request that you:
"Obtain an independent assessment of the number of rooms and occupants of the proposed accommodation. A report from a suitably qualified body certifying that a personal inspection has been carried out and giving details of accommodation inspected is usually acceptable for this purpose. Above all, the Entry Clearance officer must be satisfied that the accommodation will not become overcrowded within the definition of the Housing Act 1985 or that it will not contravene public health regulations."
We can confirm that we are an multi-award winning independent architectural surveying practice, we have been carrying out the housing inspection reports for the home office for over five years.
Practitioner's Qualifications:
BA(Hons) (M.Arch.), Architectural and Building Sciences/Technology
Bsc (Hons) ARCH, FDA Interior & AT – Specialist in the Science of Arch
Do you offer any discounts?
Multiple inspections in the same geographical area and from the same company/individual can be discounted.
What happens if my property does not meet the housing standards?
If the dwelling does not meet the requirements of the UK Border Agency, HAD will issue a report for 'unsatisfactory' housing conditions for the purposes of Entry Clearance into the UK. Within the unsatisfactory report, we will inform the applicant/sponsor of the reasons why an unsatisfactory accommodation report has been issued. If the matters arising, noted within the unsatisfactory report are resolved, we will re-inspect the property.
Can I use the lounge as a bedroom?
If you have two separate lounges partitioned with a solid wall and individual doors from the hallway you can class one as a bedroom. If there are dividing doors or have a walk through lounge you cannot use it as a bedroom.
Can my child share my and my spouses/partner's room?
Only very young children can, up to the age of 1 year old but they must be the biological or adoptive parent.
How long does the certificate last?
The letter lasts for 3 months from the date of issue.
Why should I choose to use HAD rather than someone else?
We are the UK's leading providers of UKVI property survey reports. Unfortunately there are companies, especially estate agents offering this service that are not qualified to undertake these inspections. Clients have come to us with their applications declined as the UKBVI Entry Clearance Officer was not been satisfied.
We will guarantee that our report will be accepted in writing for you and that we are fully registered, please give us a call to discuss further. We have a 100% pass rate and more than happy for you to confirm this with the Home office.
HAD are a multi-award winning company with offices throughout the UK, we are the leading providers of UK Property Inspection Reports for UK Settlement, Spouse, Marriage, Fiancée and Partner Visa Applications. Our fully qualified surveyors (all qualifications and registration numbers included on the certificate) have a duty under the Housing Act 2004 to take action in respect of Category 1 hazards and we may take action in respect of Category 2 hazards which can include any of the following:
Fire Safety
Health and Safety
Overcrowding
Electrical Hazards
Excess Cold
Personal Hygiene, Sanitation & Drainage
Excess Heat
Crowding & Space
Water supply
Hot surfaces
Entry by Intruders
Falls associated with baths/showers
Collision & Entrapment
Lighting
Falls on the level
Noise
Falls associated with steps & stairs
Position & Operability of amenities
Domestic Hygiene, Pests & Refuse
Falls between levels
Please note that reports provided by Estate Agents are NOT acceptable and must be from an approved person.
Call our immigration department on:
London: 020 3633 0810
Manchester: 0161 327 2529
Blackburn: 01254 492018
Burnley: 01282 451428
Any other area in the UK: 07786 391688
Office opening hours: Monday-Friday 9:30am-4:30pm
Out of office hours: 07786 391688
See our commercial website for more information: www.hussainarchitecture.co.uk
Services Also Include:
Full Building Surveys
Building Control Packages
Planning Permission
Architectural Services
Expert Witness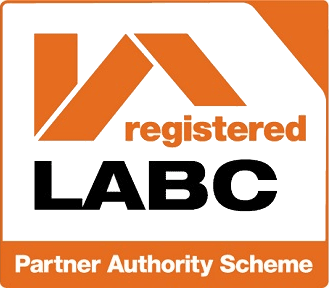 LABC represents all local authority building control teams in England and Wales, who work cooperatively with building owners, home owners, architects, plan drawers, developers, building contractors and other professionals to ensure buildings are safe, healthy and efficient to meet the standards set by the building regulations.
(HAD)
are registered with LABC which means that all local authorities in England and Wales will accept the decisions of their chosen Partner Authority.
At the time of inspection the surveyor will ask you to fill out our forms and take your email address, the next working day we send you a text copy via email, so you can have a read through and confirm everything is OK and we then post the hard copy via first class Royal Mail post. We will provide a Pdf copy if requested. Evening and weekend appointments are available.
We carry out on average 15 inspections per week and have a 100% pass rate, our clients include:
Local Authorities
Solicitors
Individuals
Housing associations
Educational centres
Kemp House 152 City Road, London, England | 01282 451428
HAD Property Consultants Ltd trading as HAD/ Registered in England 10796688