About us
HAD is a multi-award winning independent architectural practice and have years of experience in preparing immigration overcrowding housing reports to satisfy the requirements of the UKVI for Entry Clearance into the UK. Unlike other independent housing report providers, HAD are qualified building and property experts and prepare overcrowding housing report for immigration purposes to ensure special care is taken during every step of the report process so that our customers receive only the best service we can offer. When we receive your request, we will immediately set to work, to ensure you receive a fast and professional service.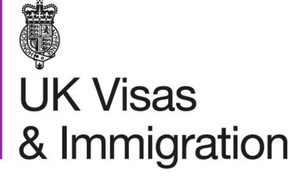 Contact us:
T: 0161 327 2529 (Mon-Fri 9 am - 5 pm)
M: 07786 391688 (Message out of hours)
Email: hello@hussaindesigns.co.uk
What is an overcrowding housing report?
An overcrowding housing report is a document required by the UK Border Agency (UKVI) to demonstrate to the Entry Clearance Officer that you have obtained an assessment of the proposed accommodation for the applicant.
The overcrowding housing report for immigration purposes will be required for all applications for the purpose of settlement.
Spouses and civil partners;
Fiancé(e)s and proposed civil partner;
Unmarried and same-sex partners;
Children; Parents, grandparents and other dependent relatives.
What do our overcrowding housing reports cover?
Our overcrowding housing reports run to 4-5 pages in length and we have been producing accommodation reports for solicitors and local authorities and housing associations for many years and can always provide references if requested.

Our detailed immigration overcrowding housing report includes a detailed property description, room sizes and details on the
Sponsor and Applicant. We cover the following:
1.HOUSING Act 1985 PART X
2.HOUSING ACT 1985, PART XV111 SECTION 604 (FITNESS FOR HUMAN HABITATION)
3.THE HOUSING ACT 2004 (HA2004), HHSRS CROWDING AND SPACE HAZARDS
THE STATUTORY OVERCROWDING STANDARD
How long does the certificate last?
The letter lasts for 3 months from the date it is issued.
Can you back date the letter?
No, the certificate date cannot change under any circumstances. A new inspection will need to be carried out.
How long will the process take?
From the point of submitting the form or the surveyor visiting the property to receiving the letter should take 3-4 working days for a standard service and 1-2 working days for the fast track.
Can my child share my and my spouses/partner's room?
Only very young children can, up to the age of 1 year old but they must be the biological or adoptive parent.
Can I use the lounge as a bedroom?
If you have two separate lounges partitioned with a solid wall (Normally 300mil) and individual doors from the hallway you can class one as a bedroom. If there are dividing doors or have a walk through lounge you cannot use it as a bedroom.
When you have completed the form(s) please return them , with any supporting documents
Contact Us for same day quotation
With
public health chiefs warning
close, sustained contact can spread the corona virus, many individuals and organisations such as ourselves are trying to minimise face-to-face meetings.
We will be offering a short-term remote Immigration property Inspection report option.
For further information please input your details on the form above.
How much are overcrowding inspection reports in Birmingham?
Overcrowding housing reports in this area are £65.00, please send your details in the above form for a full professional quotation.
Are we qualified to carry out the accommodation inspection report for UK visa purposes?
When an application is made to the British High Commission for Entry Clearance into the United Kingdom, they request that you:
"Obtain an independent assessment of the number of rooms and occupants of the proposed accommodation. A report from a suitably qualified body certifying that a personal inspection has been carried out and giving details of accommodation inspected is usually acceptable for this purpose. Above all, the Entry Clearance officer must be satisfied that the accommodation will not become overcrowded within the definition of the Housing Act 1985 or that it will not contravene public health regulations."
We can confirm that we are an multi-award winning independent architectural surveying practice, we have been carrying out the overcrowding housing inspection reports for the home office for many years.
Practitioner's Qualifications:
BA(Hons) (M.Arch.), Architectural and Building Sciences/Technology
Bsc (Hons) ARCH, FDA Interior & AT – Specialist in the Science of Arch